Known for over 40 years as "The Players' Club", River Trails fuels individual passion for tennis while promoting teamwork, camaraderie and a healthy lifestyle.
Conveniently located just west of O'Hare right off the Northwest Tollway (I-90), River Trails is one of the premier tennis centers in the Chicago suburbs. When it first opened in 1971, River Trails was one of only a few indoor tennis facilities in the Chicagoland area.
Founding partner and first General Manager, Nelson Campbell pioneered  competitive in-house league play. For his foresight, Nelson was recognized by the Chicago District Patrons with a Lifetime Achievement Award in 2004. Nelson was years ahead of the USTA and all other indoor clubs in recognizing the value of league tennis.
USTA League tennis was born in 1980, and River Tails was again at the forefront, sending a 5.0  men's team to the first Sectionals in Kalamazoo. In 2004, the USTA league season expanded to include winter play and we hosted 45 teams! By 2009, that number increased to 79 teams. In 2017 the number grew to 82.
Over the years numerous upgrades have been made to keep our facility at the forefront of technology and best practices. Recent improvements to the ceiling and installation of LED lighting has brought us to "state-of-the-art" playing conditions.
We always welcome feedback on how to make your tennis experience great and look forward to hosting you at our center.
Services & Amenities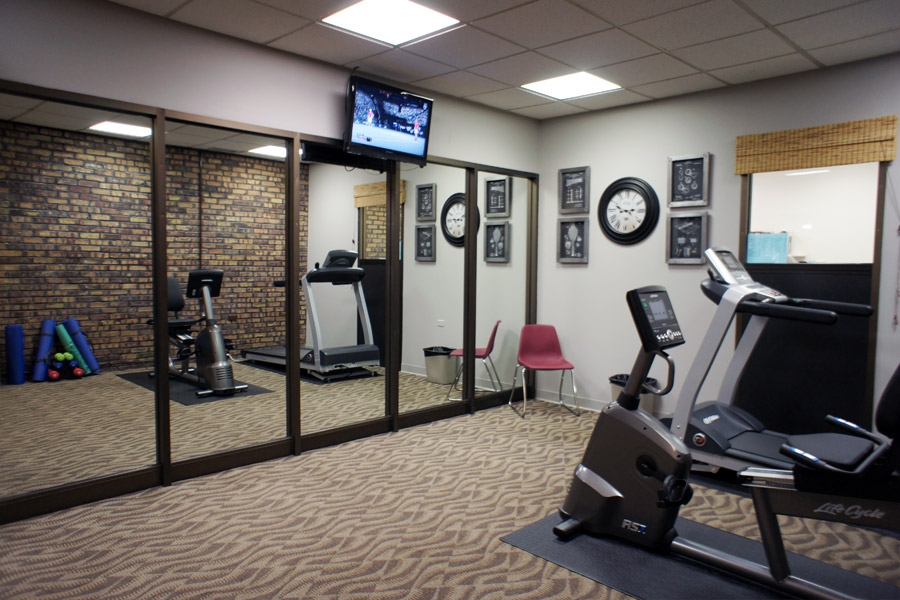 Exercise equipment for warm-up
Mats and stretching space
Light weights, bands and accessories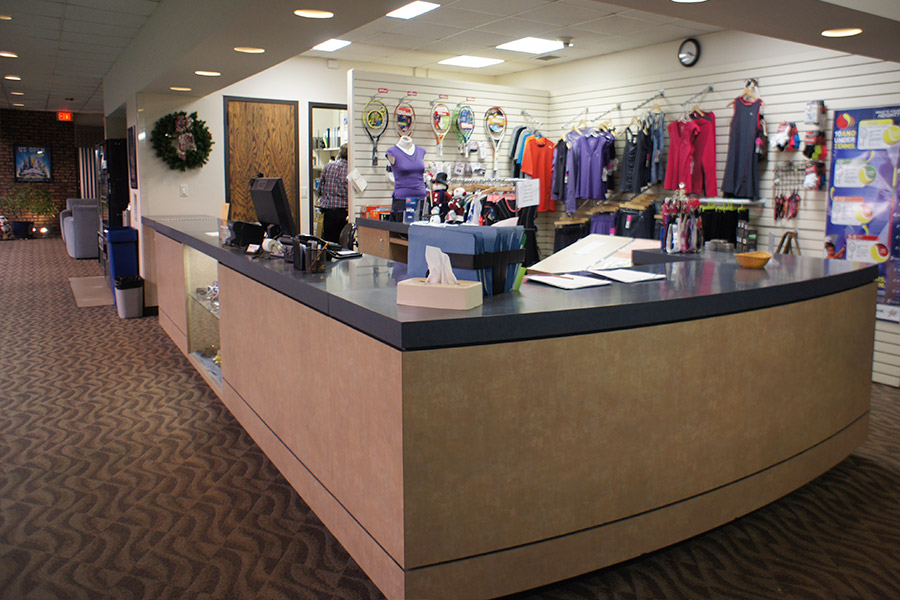 Tennis apparel, shoes and a wide variety of  equipment
Wilson adult and junior tennis racquets (first stringing is free).
Demo racquets are available for in-house use
Full racquet stringing services.
Organizations We Work With